It's so easy to get stuck in the city, doing all the different things we do. So, Saturday while Kirk had to work, James and I headed to Valley of Fire State Park, about an hour outside of Las Vegas for adventuring, and a photo safari! The weather was perfect, sunny but still just cool enough.
Somehow I had never been to Valley of Fire and rather than just hitting the highlighted stops, we found ourselves more exploring the massive sandstone outcroppings and canyons, cave hopping, imagining what it was like for the Anasazi 4000 years ago traversing and surviving in the open and rocky, water-less desert. The wide-open spaces, the quiet.  Petroglyphs gave clues, created awesome 8-year-old boy curiosities and conversation.
The day was a nice break amongst a busy few weeks of work (my spring print self-promo hit the presses today and will be mailing SOON!), but the coolest part was seeing kiddo take his next steps learning about the outdoors and loving it, wanting to hike further, climb higher. Good stuff.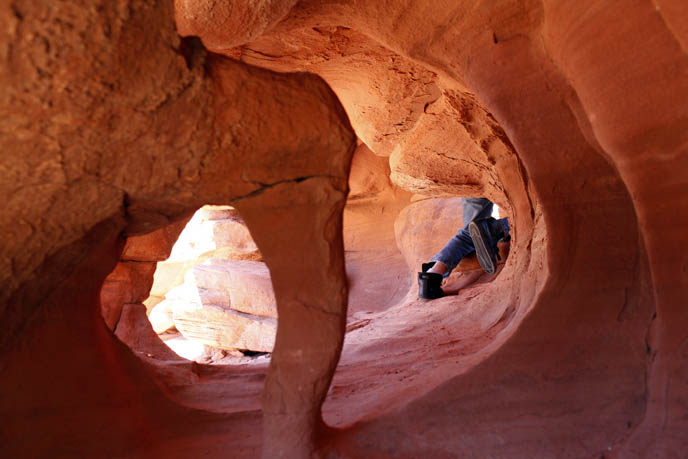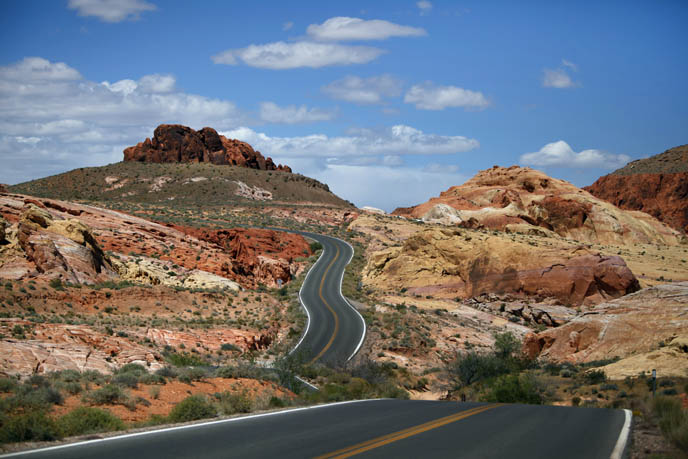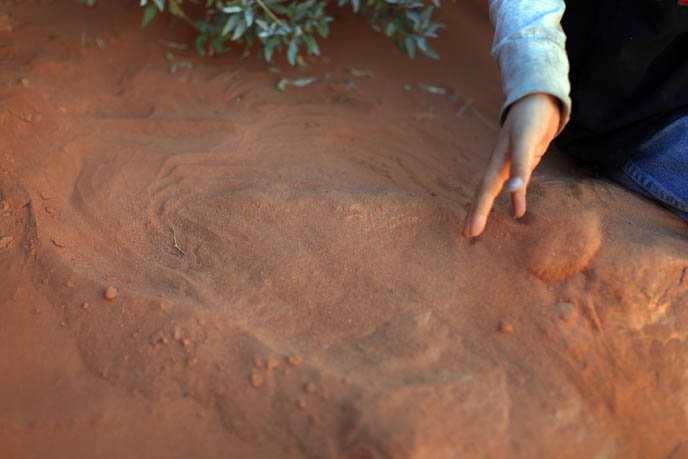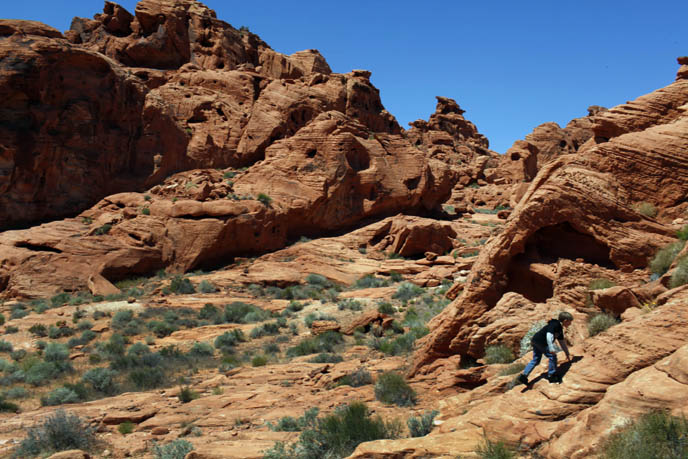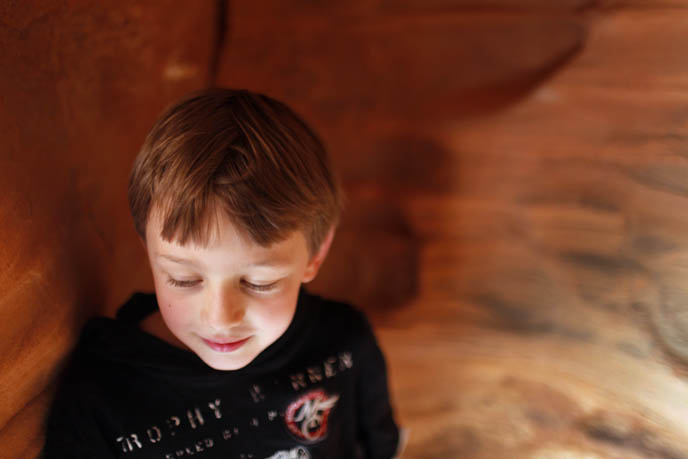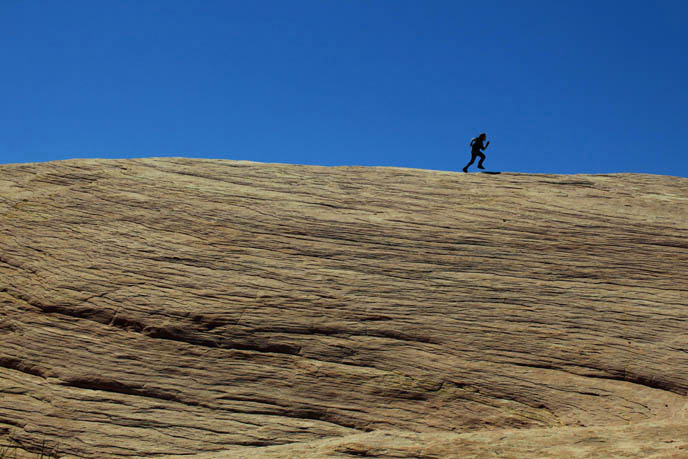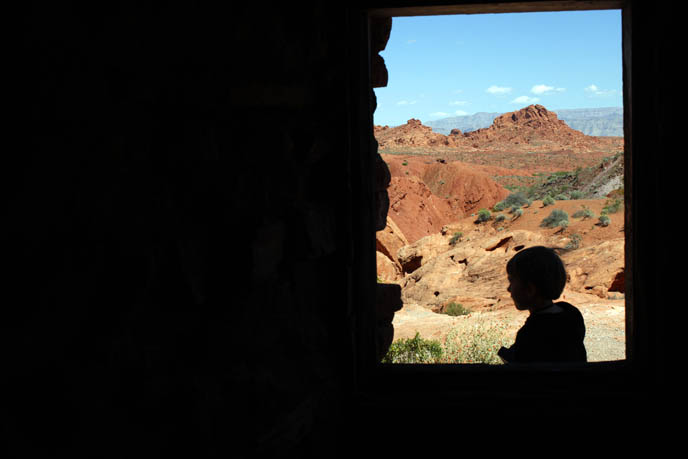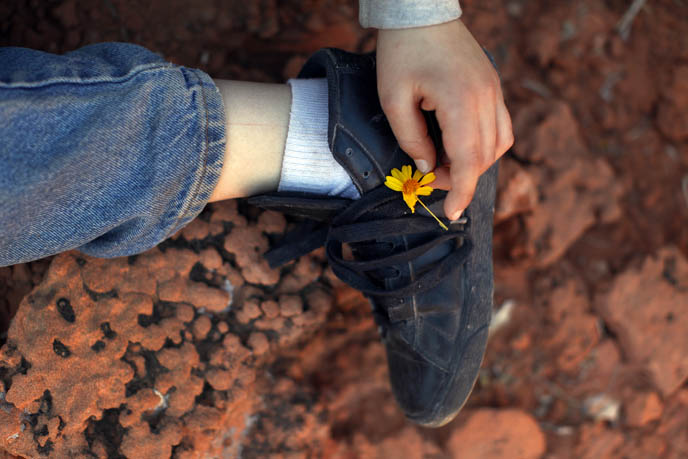 And James, with my trusty Polaroid. Love of instant film carries on…